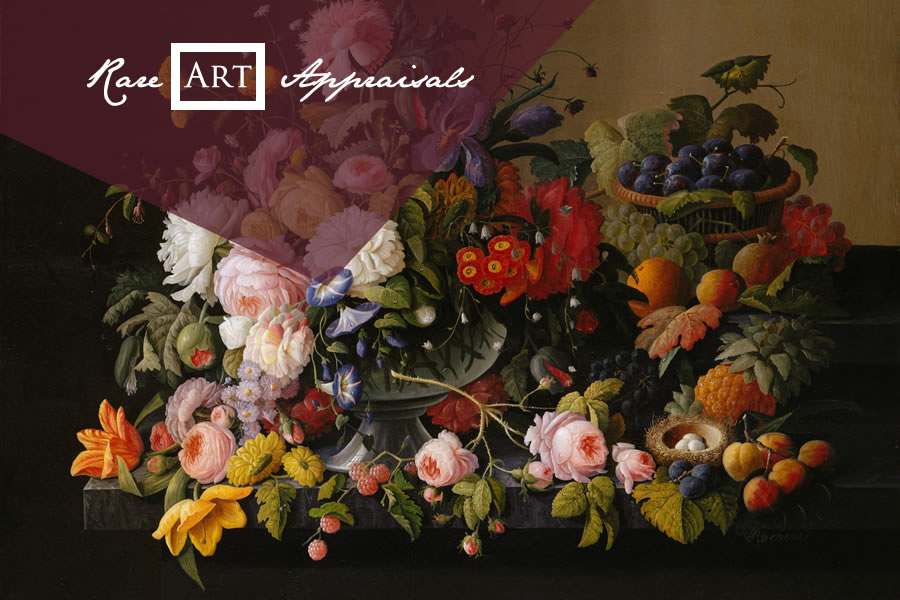 How amazing is it when a notable 19th Century still life becomes the discovery Of an amateur Goodwill art shopper? Knowing how to discern when something Beautiful and obscure is so appealing and Absolutely must be good.
Not long ago, David Wood, a Phoenix Resident, searched through a rack of Blotchy canvasses at the Goodwill store In Phoenix, Arizona. Mr. Wood left with An oil painting of a vase of abundant Flowers for which he paid seventeen Dollars. Luckily, David Wood decided He needed an appraisal; after carefully Removing the canvas from its crumbling Frame, I found the artist's signature, "Severin Roesen", and the date, "1849". This German painter was a still life Specialist in the mid 1800s, and his lush Paintings of grandiose flowers in vases Were renowned for their size and precise
Shading. Was Mr. Wood's find really What It appeared to be?
After investigating Roesen's comparable Works, I consulted Judith O'Toole-Hansen, A Curator/Scholar on Roesen, at the Westmoreland Museum of American Art, in
Greensburg, PA. O'Toole was ecstatic and secured the opinion Of restorer/conservator of New York, Karl Gabosh, both concluded that "Still Life with Flowers" was one of Roesen's notable pieces, Exhibited at the American Art Union Exhibition In 1950. There were admitted weaknesses in its Condition, but ultimately I appraised "Still Life With Flowers" to have a Fair Market Value of
$300,000 (prior to restoration). Amongst the most Significant collections & collections is that of the White House, which is displayed in the State Diplomatic Reception Room and was purchased By Jacqueline Bouvier Kennedy Onassis. Perhaps
That's the beauty of seeking an expert art appraisal, Or maybe it's just proof that good things still happen To good people, and that sometimes treasures can Be found in the most inconspicuous of places.