A rare wine is much like a rare art piece in that it is sought-after, unique, and marks a momentous occasion in time. The most famous wines are often associated with remarkable eras and occasions, or, like notable periods in art history, they may derive from a time when the artisans, processes and materials were just right. If you have a rare wine in your possession – or you think you may have a rare wine – we can provide you with rare wine appraisal services in both Phoenix, Arizona and Tampa-St. Petersburg in Florida to help you learn more about the wine and show you what it might be worth.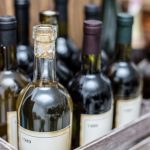 Many seek rare wine appraisal from Rare Art Appraisals after they have inherited a rare wine or after the wine has been in their family for many years and its origins are unclear. We also provide wine appraisals for insurance, so you can protect the value of your rare wine. We work with clients in Tampa and St. Petersburg as well as Phoenix to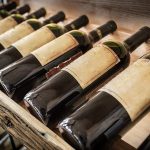 review small collections with as little as one bottle, five bottles or 10 bottles, or large rare wine collections comprising hundreds of bottles.
Whether you are insuring your property, you are organizing your estate, you are preparing to sell your wine, or you are simply curious about the value, we can help. Our wine experts in Phoenix, Tampa and St. Petersburg will give you the most current and most accurate appraisal of any wine, so you can make informed decisions about how to keep it or how to price it for sale.
Attended online wine appraisal course in February 2017 in association with NYU
To learn more about your rare wines through wine appraisal, let Rare Art Appraisals help. Call our Phoenix, Arizona office today at 623-582-4500 to learn more about your rare wine and get the most accurate appraisal of your wine possible.