We are a personal property/fine art appraisal company.
Providing Rare Art Appraisal and Insurance Art Valuations World-Wide.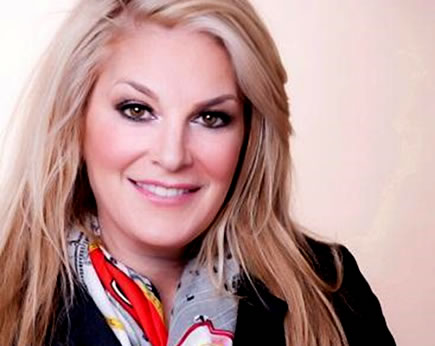 We would appreciate the opportunity to provide whatever service(s) you may require within our fields of expertise. Please contact us to discuss more specific needs.

A successful and trusted appraiser
Lisa M. Barnes is the successful and innovative founder of a highly respected international appraisal consultancy. Over the past twenty-six years, she has appraised both personal property and fine art for private and public collections and government institutions. She has extensive experience in expert witness testimony and mediation.
Furthermore, Ms. Barnes has planned, developed, appraised, and curated art collections for numerous corporate and private collectors. She has in-depth education and training in all facets of art history, appraisals, conservation and framing installation.
Comprehensive Education and Proven Experience
Ms. Barnes' comprehensive education includes attending Harvard University, Oxford University, The Louvre and the Jeu de Paume in Paris, and the British Institute in Florence Italy.
In addition, Ms. Barnes has diplomas from Sotheby's, Christies,  and the New Academy of Art – all located in London. She has attended appraisal study courses at NYU and the Smithsonian. Further, Ms. Barnes maintains a level of USPAP compliant – meaning she can prepare appraisals for IRS purposes.  She regularly attends courses at NYU to update her knowledge of the ever-changing laws governing the art world.
AREAS OF PRACTICE
Probate of Estates for State & Federal Tax
I handle appraisals for probate of estates for Tax purposes.

Liquidation/Resale
Do you need liquidation and resale appraisals?  Contact me today.

Sale – Equitable Distribution
Division of property is a judicial division of property rights and obligations between spouses during divorce.
Insurance Scheduling Damage/Loss
Do you require an appraisal for an insurance claim?  I can help you.

Expert Witness Services/Testimony and Litigation Support
I have worked with the FBI, U.S. Marshals and in Superior Court and Municipal Courts all over the United States.
Charitable Donations

Preparing appraisals according to IRS standards, as well as, providing forms for tax filing purposes.
Art Consultancy

Including inventory, research and documentation of a single item or an entire collection for collectors, insurance companies, museums, and corporate art collections.
And Much More!

View our services page to get a full list of the services that I offer!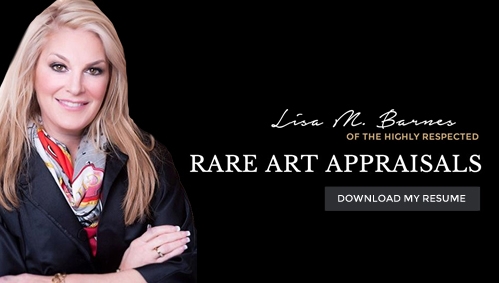 What makes me qualified?
I feel confident that I am more than capable to handle this type of assignment, as well as, perfectly fit the qualifications you are looking for in an expert witness. Furthermore, I am available to accommodate your client whenever they need me. Below is more detailed information.
Rate Schedule

To confirm, my rate schedule is $200 per hour for all work, as well as 10% administrative, and travel expenses reimbursed. I charge a $1,200 per day flat fee when traveling for work.

Attorney References

John J. Weltman, Esq

Lawson & Weitzen LLP

88 Black Falcon Ave, Suite 345

Boston, MA 02210

(617) 439-4990

jweltman@lawson-weitzen.com

Michelle K. McClure

Landye Bennett Blumstein LLP

1300 SW 5th Ave., Suite 35

Portland, OR 97201

(503) 224-4100

mmcclure@landye-bennett.com

Coleen H. Lowe

Morris, Sullivan & Lemkul LLP

9915 Mira Mesa Blvd., Suite 300

San Diego, CA 92131

(858) 566-7600

lowe@morrissullivanlaw.com

John Thresher

Thresher & Thresher, P.A.

400 N. Tampa St., Suite 1320

Tampa, FL 33602

(813) 229.7744

(813) 228.0367 – fax

john.thresher@thresherpa.com

Relevant Experience

Over the past three years, I have been involved in several different expert witness cases, as outlined below:

A civil claim against an artist involved in an auto accident. The prosecution was suing for his personal art collection, as well as, his personal art, as he is a contemporary sculpture in Portland, Oregon. This case was settled in favor of my client (2011).
A criminal case involving stolen art. I was representing the defendants in trying to establish the value of the stolen ivory sculptures. The sculptures were being misrepresented by the prosecution. Based on my testimony, the case was settled in favor of my client (2011).
A Superior Court of Tucson case where I testified in regards to the value of a historical document. The case was settled in favor of my client (2008).
A State Farm fire claim in Las Vegas, Nevada. I was hired to establish the value of an extensive contemporary art collection destroyed in the fire. The case was settled in August 2011, in favor of my client.
Civil case involving an artist whose life works were destroyed in a flood in her home caused by faulty installation of plumbing fixtures. This case was settled in favor of my client. I was brought in on 12/21/2012 and the case was settled based on my appraisal alone on 2/28/2013.
Federal Case in Albuquerque, NM where client was accused of destroying an artist work. This case was settled out of court based on my appraisal alone without deposition. The opposing appraiser withdrew after reading my appraisal arguments (2012).
–

Memberships and Affiliations
Member, International Foundation for Art Research (IFAR)
Certified, International Fine Art Appraisers (IFAA)
Member, Appraisers Association of America Since 1992
Member, Forensic Expert Witness Association
2019 compliant, Uniform Standards of Professional Appraisal Practice (USPAP)
Member Women in the Arts; Washington, DC
Member, Esperiate d'Rome, Italy- only American Member
Strathmore's 2016 Who's Who in Business
–

Publications
Unisys New Zealand Corporate Art Catalogue, 1988
National Mutual Life Association Catalogue for Touring Exhibition, 1988
National Mutual Life Association Catalogue for the National Touring Exhibition, 1989
"Picasso Caper" 1995-1996, Reprint 2004
"Art is for All: A Brief Look at Art Collecting Through the Ages", Chubb Collectors, Summer 2008
Currently writing the forward on an Artist's work who is based in Rome Italy, March 2013
Recently authored the forward on a hard bond book featuring the works of renowned Italian artist Frederich Zuccheri.
–

Reviews
Foothills Focus (Arizona); April 2005, June 2006
Fort Worth Star (Texas); August 20, 1990
Colorado Business Magazine; March 1990
Icon Magazine (Colorado); November 1989
Christ Church Press; November 1988
Auckland Star (New Zealand); November 1988
Home & Building (New Zealand); August 1988
Wellington Newspaper (New Zealand); February 11, 1988
–

Foreign Languages
Spanish, Italian, and French – fluent in reading and comprehension
Salt River
Project
Arizona-Senora
Desert Museum
U.S.
Marshals
Office
Federal
Bureau of
Investigation
U.S.
Attorneys
Office
Bank Of
America
Western
Refining
"Fine art is that in which the hand, the head, and the heart of man go together."
— John Ruskin