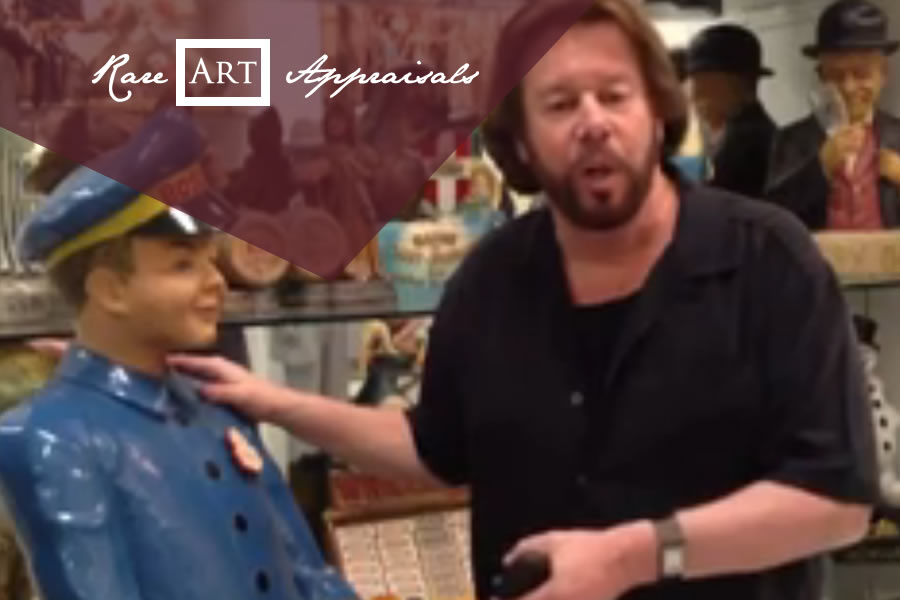 Originally from Louisville, Ky, Polk produced Western art in a variety of media. But Polk's life-size, hand-carved wooden sculptures, made with stands for slot machines, are his rarest and most sought-after works.
Lisa Barnes, a certified fine-art and personal-property appraiser, who operates the website, rareart.net, said Polk's art is iconic and is at the forefront of the Western genre.
"In a way, he maintained standards," she said. "But he helped to cultivate a movement by creating the culture of Western life in its true form."
Pollack says he owns 24 of the 91 Polks that are known to exist. Each was signed by the artist and represents a different personality from the West, including Buffalo Bill Cody, Roy Rogers, actor William Hurt and John Wayne.
"This is the holy grail," said Pollack.
When Pollack isn't collecting antique advertising pieces, searching for Polk slot machines or working late on a development project, he plays drums in his band, "Pollack's Corporate Affair."
A fixture at numerous Valley charitable events and parades, Pollack formed the band in 2003.
"I had taken almost 30 years off from music," he said. "And that first six months coming back was miserable because my hands weren't in shape to play and it was difficult."
Pollack said his musical influences are "big-horn bands" like Tower of Power, Chicago Transit Authority and Blood, Sweat and Tears. He recruited professional musicians to the band and their "specialty" is recreating Motown's big-horn sound from the 1960s and '70s.